School Street Schemes
Our Managing Director, Jeanette Holder, explains how Rediweld's sustainable products can help councils create people-friendly streets that are safe, attractive and fit for purpose
As more and more councils install new infrastructure to encourage cycling and walking, Rediweld has shown itself equal to the challenge of finding the right products to meet the specific needs of each scheme. The company is built on the foundations of 30 years of research and development to provide a range of traffic calming, cycle separation and site safety products.
This means we can offer an array of recycled rubber products to enable councils to roll out low traffic and liveable neighbourhood schemes. Our products include islands, surface kerbing for creating new bus stop waiting areas and pavement widening, seating areas, road closures, children's play areas and as the number one market leader for light segregation products for cycle lanes, these have already proved to be successful at many locations throughout the UK.
Rediweld understands that the appearance and aesthetics of our products are important to our customers. That's why we manufacture products with moulds to give a soft, organic surface finish and have a granite colour that is well suited to sensitive or heritage locations. 
It is well documented that if you improve safety for cyclists then more people will cycle. If more people cycle it reduces the number of vehicle journeys, which in turn reduces air and noise pollution. Light segregation is a way of improving safety for cyclists and reducing accidents. It requires physical objects intermittently placed along the inside of a cycle lane marking, to give a higher degree of separation. The principle is that the cyclists are protected within a cycle lane but not trapped, allowing movement in and out of the cycle lane. 
With this in mind, Rediweld has developed a range of sustainable products using recycled rubber in a low energy manufacturing process. This involves the use of 40 tonnes of recycled material per month. Once these rubber modules have reached the end of life, they can be recycled again and used in many different ways.
Frequently asked questions
A "School Street" refers to a road outside a school that restricts vehicles from entering or leaving during school drop off times. The idea is that placing these restrictions on the road, will encourage more children to walk, cycle, and scoot to school. Thereby, creating a safer, healthier, and more enjoyable environment.
Rediweld Traffic was delighted to be part of this innovative trial with Swindon Borough Council. Our RediPave Traffic Islands are an ideal option for high traffic areas with the rubber material reducing any potential damage to car tyres
Valuable lessons
The safety and comfort of the cycle route network is key to getting more people to cycle. However, this often presents many issues on the existing street network, with competing demands for road space. It also has an impact on other elements such as parking, access issues to the pavement for disabled users and everyday street activities like sweeping and cleaning. Cycle lanes may also have an impact on residents who want to have a pleasing street environment free of clutter and visual intrusion.
Rediweld prides itself on making products that offer good durability, are cost effective, and reduce installation and maintenance. Our products can be swiftly installed, which improves the operative's safety while on site, minimising risk to themselves and others. Since the introduction of the Orca Cycle Lane Products over four years ago, Rediweld has been leading the way with new innovative products. We have seen many challenges over the years, but none compared with the impact of the Covid-19 pandemic across the world and the recent conflict between Ukraine and Russia. We have had to adapt to a new way of working with many now working from home, but still needing to implement various schemes to improve Loveable neighbourhoods.

Typical applications have included: temporary bus stop areas; widening of existing pavements; closing roads for communities or children play areas; temporary cycle lanes; temporary segregated lanes and traffic islands for crossings; splitter Islands for pinch points; and other products that could be used to help reduce speeds.These measures have allowed residents to enjoy their neighbourhoods safely by creating extra space while also encouraging them to be more active.
From the initial Orca design to the Greenwich Wand Orca, we have worked closely with our customers so that we can bring new concepts to the marketplace. The various products offer flexibility in the approach of how engineers are looking to build their scheme, what will work, what restrictions there are, and if there any restraints in widths and type of products that can be used. These are all important questions, and our vast range means we can offer a suitable environmental solution to traditional materials.
We are seeing new directions within the market, with safe zones being incorporated around schools, and we recently supported a 'School Street' trial in Swindon where we provided RediPave Traffic Islands to help create a traffic-free zone outside the local school.These measures help encourage more children to walk, scoot or cycle knowing that no traffic will be allowed in the area during the peak drop-off and pick-up times.

Looking back at the sudden impact from social distancing measures which required additional temporary cycling and walking infrastructure, along with temporary speed reduction measures, we have learned that consultation and working with local communities is a key part of making these schemes successful.
The road ahead
As an innovative manufacturer, Rediweld continues to react to market changes and challenges by focusing on new products by working closely with engineers and planners within local authorities and cycling groups, so we are able to offer suitable solutions our customers.
Our modular products not only provide durability, but with the various size and width options, we are flexible enough to meet the needs of each scheme.
These innovations complement our traffic calming, site safety products and cycle lane products, with all offering cost effective solutions that required no excavation, minimal disruption and no spoil. And we pride ourselves on our green credentials, with everything manufactured from recycled materials.
Extract from Loveable Neighbourhoods 2022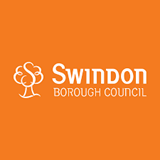 I would like to thank all at Rediweld for their excellent work and support they provided us during the most challenging times of 2020 and early 2021 in making this scheme achievable.