Mini Orca Cycle Lane Separator
The Mini Orca is ideal to offer segregation for Junctions or Loading Bays to allow vehicle access but still highlighting the cycle lane segregation. They are only 50 mm high so are more of a rumble strip for these locations
Cycle Lane Products
Mini Orca
The Mini Orca Cycle Lane Separator is designed with a low profile to provide light segregation for pedestrian areas, unloading locations and junctions.
The Product is 50mm high so allows vehicles to cross over to the kerb edge or junction and acts as a form of rumble strip making drivers aware that they have crossed over into the cycle lane.
The Mini Orca is designed to be placed within the cycle lane and positioned up to the white advisory marking.
Typical spacings are from 2.5mtr and up to 10mtr depending on the application and location.
Made from recycled rubber in the UK.
Mini Orca
Technical Information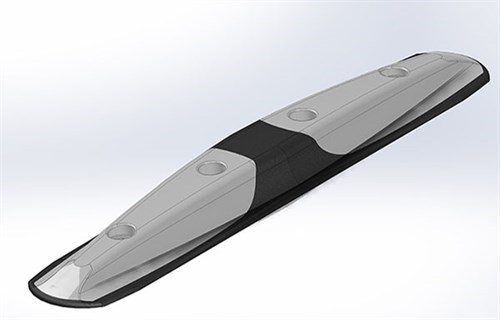 Model   
MiniOrca                                
Colour
Black/White Standard (Red, Grey & Granite Grey)
Fixings
4 Fixings per unit
Width
120mm
Length
720mm
Height
50mm
Weight
3 kg
Frequently asked questions
Can't find the answer you're looking for? Reach out to our customer support team
Method Statement
Download our Mini Orca installation sheet