Jislon Verge Markers
Passive Safety Verge markers available in different options to suit application, 80mm or 1mtr high Red/White or Amber reflective banding
Passive Safety
Jislon Verge Markers
Durable, Verge Pole Cones are ideal for hazardous or vulnerable locations. They are available Ø 80mm and 800mm high (NSE).
Easy Installation
Quick and easy to install and can be swiftly relocated.
Low Maintenance
Reducing the need of costly traffic management.
Rebound
Crash friendly designed to rebound 1,000 times.
High Visibility
Improves safety at hazardous locations.
Flexibility
Suitable for use in many applications.
Verge Markers
Technical Information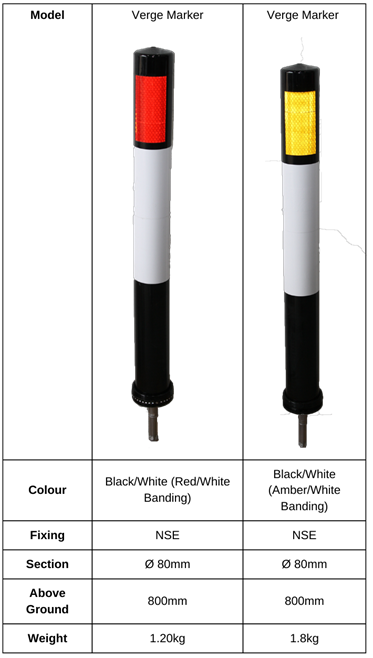 **Please call to check stock and availability.
Frequently asked questions
Can't find the answer you're looking for? Reach out to our customer support team
Method Statement
Download our Jislon installation sheets for the Verge Markers