RediPave Splitter Islands
RediPave Splitter Islands offer a kerb solution for segregation and can be any length due to the modular system. They are available in 400mm, 500mm and 600mm wide options
Kerbing & Traffic Islands
RediPave Splitter Islands
RediPave Splitter Islands offer a kerb solution for segregation and can be any length due to the modular system. Our Splitter Islands are ideal for quick and easy installation. They can be used on bridge decks subject to carriageway conditions.
We offer splitter systems that are different sizes from 400mm, 500mm and 600mm wide. The Islands can incorporate Jislon Pole Cones to combine a verticle measure and we can provide signage to suit. The Islands are available in colour black, grey, or 'granite' grey.
Product meets DfT specifications. Made from recycled rubber in the UK.
RediPave Splitter Islands
Technical Information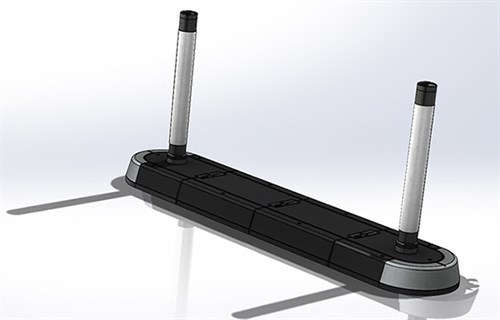 | | | |
| --- | --- | --- |
|   |   |   |
| Model | RediPave Splitter 400 End Section      | RediPave Splitter 400 Middle Section |
| Colour | Black/white, Red, Grey, Granite effect | Black/white, Red, Grey, Granite effect |
| Fixings | 3 | 4 |
| Width | 400mm | 400mm |
| Length | 500 | 500mm |
| Height | 125mm | 125mm |
| Weight | 17kg | 19kg |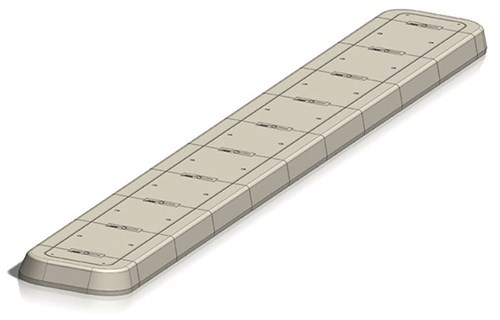 | | | |
| --- | --- | --- |
|   |   |   |
| Model | Splitter 500 End Section | Splitter 500 Middle Section |
| Colour | Black/white, Red, Grey, Granite effect | Black/white, Red, Grey, Granite effect |
| Fixings | 3 | 3 |
| Width | 500mm | 500mm |
| Length | 250mm | 500mm |
| Height | 125mm | 125mm |
| Weight | 14kg | 21.7kg |
Frequently asked questions
Can't find the answer you're looking for? Reach out to our customer support team
Method Statement
Download our 500mm RediPave Splitter Island installation sheet