CarStop
We offer a variety of Vehicle Stoppers, including the CarStop, which is ideal for applications such as car parks, E.V charging points, protecting walkways, retail and community areas and locations with limited access.
Easy Installation
Quick and easy to install and can be swiftly relocated.
Minimum Disruption
To users and the public.
Safety Profile
Bolt down with no excavation and no spoil.
High Visibility
High visibility yellow markings moulded into the product.
Environment
Made from recycled rubber in the UK.
CarStop
Technical Information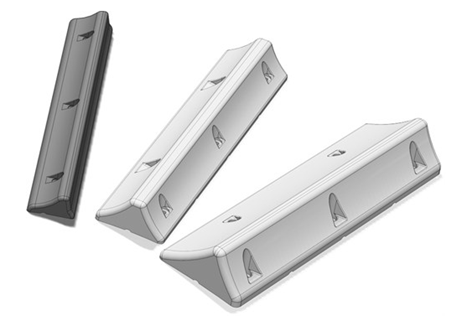 | | | | | | |
| --- | --- | --- | --- | --- | --- |
| Model | Height (mm) | Length (mm) | Width (mm) | Fixings | Weight (kg) |
| CarStop | 80 | 1000 | 140 | 3 | 7.0 |
| CoachStop | 115 | 1000 | 220 | 5 | 15.0 |
| TruckStop | 150 | 1000 | 300 | 5 | 25.0 |

Frequently asked questions
Can't find the answer you're looking for? Reach out to our customer support team
Method Statement
Download our CarStop installation and information sheets